Since we live in Sweden, we thought that a Viking themed 1st birthday for Calvin would be super fun. There are tons of viking gifts and souvenirs in Gamla Stan so finding the right supplies shouldn't be too difficult. This little cute hat is available at
Etsy
.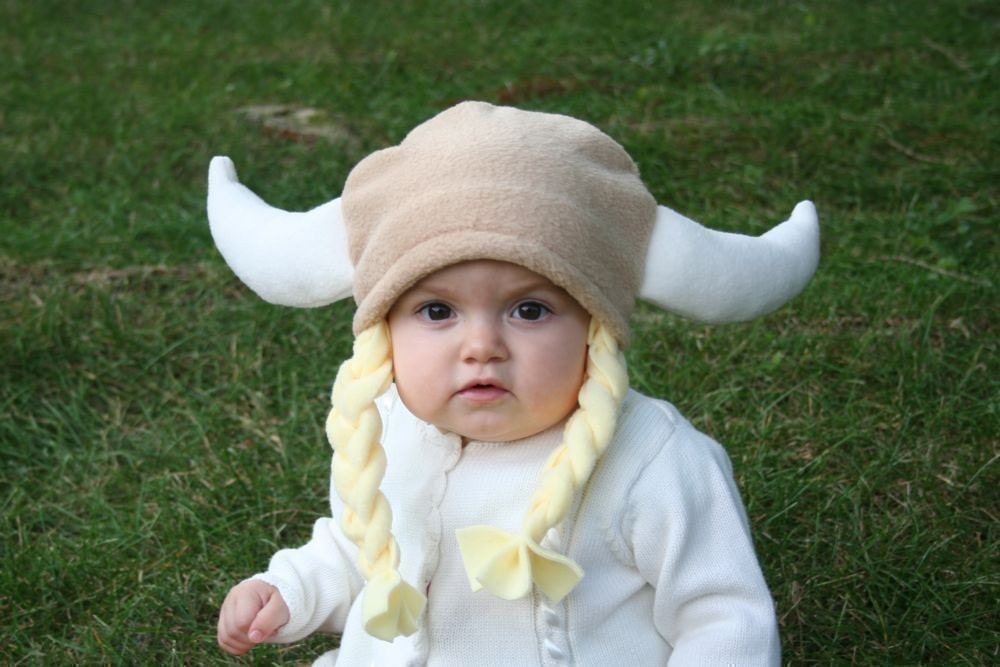 Calvin's birthday is also a very special time of year for the Swedes. It is
Walpurgis Eve
and all of Sweden celebrates the coming of spring by lighting huge bonfires and singing. Winter is really long and dark here, so the warmth and light of the fire takes the chill out of the night air. Everyone has May 1st off from work as a national holiday and continue to celebrate the coming of spring and the King's birthday.
My sister-in-law gave me the great tip to check out blogs for 1st birthday themes. However, either viking themed parties aren't that big or nobody blogs about them. The few blogs I did find had great ideas for older kids (5-7 years) and not too much for babies. I know that Calvin will just look and crawl around the house so there is no need to plan activities, but I can't help but get caught up in the glitz and glamor of planning his party.
For location, since it'll still be chilly out, I think we're going to host it at our house, clear out the living room of extraneous furniture and decorate the room with a
Knight's Castle Play Tent
,
Inflatable 30-Inch Dragon
,
viking ship
and blue and yellow streamers.
I also found this great website to make a
fire breathing dragon cake
. The instructions look fairly easy and I might be a fool into thinking that I can actually do this. I'll post pictures of my dragon cake when it's finished. Naturally, Jon is insisting that we do 1-2 practice cakes first. You don't want to attempt a dragon cake on the first go-round! I'll also make a smaller cake for Calvin to smash!
Do we need utensils? I don't think the vikings did! If you have any other cute ideas, feel free to send them my way!